I hit 37 weeks yesterday and I have to say, I think I'm done. My little body has expanded to it's limits and I feel like my belly is going to pop every time that baby boy moves around. I still love the movement, and I know I'll miss it, but I'm also getting anxious to shed a little weight and feel lighter and more flexible.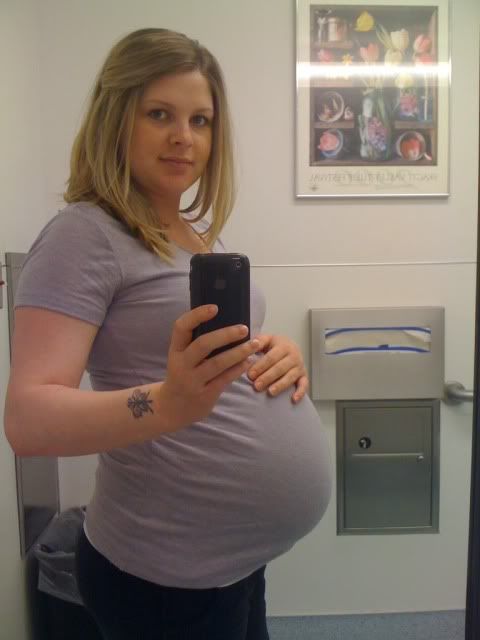 34 weeks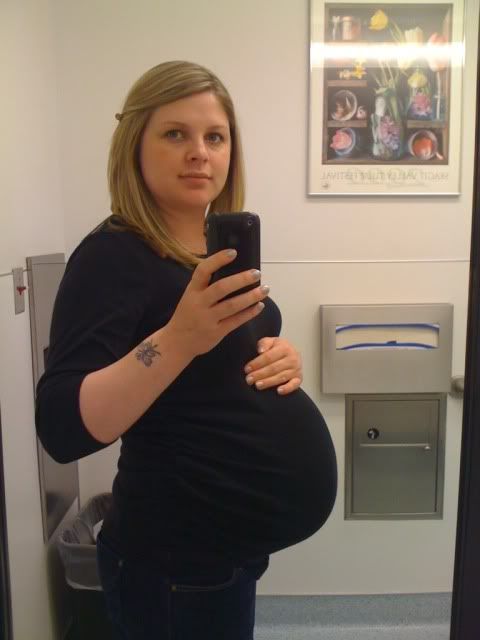 35 weeks
36 weeks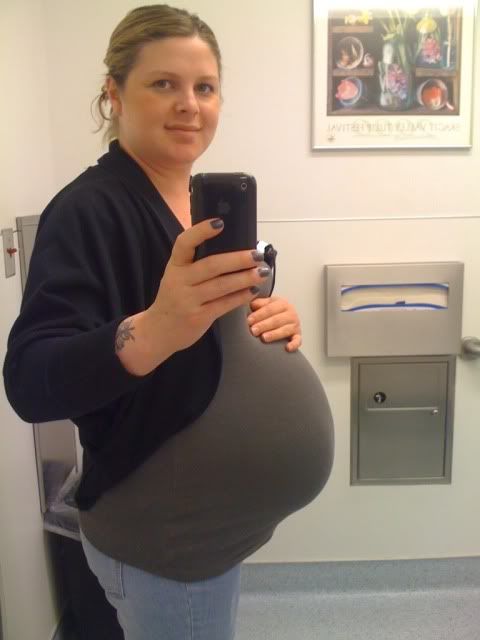 37 weeks
It truly amazes me how big one's belly can actually get once I put all the pictures together in order. It's too weird. I have started to feel this week like I don't know how I got here. I feel like I literally just found out I was pregnant. Now my little boy is full term and will be just fine making his entrance from here on out. Oh baby boy, please spare mommy and don't get too much bigger! I'm getting tired!
In other news, we've finally completed the master remodel enough to move in. It's an amazing space! So much larger, it has a bathroom of it's own and the laundry is right there. We still have some finish work to do in the bathroom and a sink to plumb, as well as the last of the trim and beadboard in the laundry. Two more days of work maximum at the rate we're able to work together right now. My husband has been a complete joy to spend time with and he's worked so hard. The guy definitely deserves something special for creating me such a great space! I always mention how I'll share "after" photos when my projects are done (who remembers the kitchen that's never been seen?), but I do fully promise on this one. I'm far too excited not to share.
Just 20 days until my due date. I'm still working on the last minute stuff like installing the carseat, packing the hospital bag and finishing up the baby laundry. Wish me luck and this whole journey starts coming to a close!