I bought the junky chair without really knowing where to put it. The guest bedroom won. Mostly because I had to figure out a plan before my husband got home and I got the
look
.
I've been on a junk collecting rampage as of late. So I have new end tables to paint for the guest bedroom, I need to repaint the bed frame and finish up the junky chair. Then all I'll have left is a trip to Ikea to pick up the rest of my curtains and duvet and it will be set***.
I've had this lovely frame from Ikea for about 3 years now. It's hung on the wall empty the entire time. I have no idea what to put in it but mostly, I don't know what color to paint it.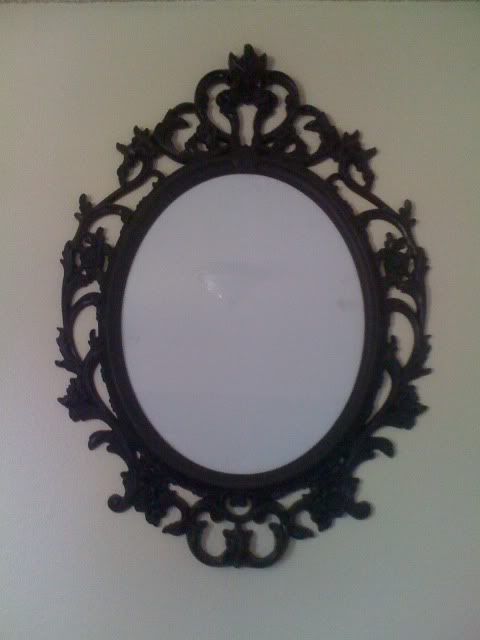 The junky chair is yellow, black and white. The bed frame and tables will be white. Suggestions? The duvets I'm choosing between at Ikea are both white - one with a gray patter and the other with a light floral pattern. Oh the decisions.
Suggestions would be greatly appreciated!
*** I have major ADD, apparently. I've made
no
progress on the master and am collecting so much junk I have to find a new room to put it in. Hello spare bedroom. I need an intervention.