Fall is my favorite season. I love the colors, the smell, the weather. Everything about it.
My mom also has to be the sweetest person alive. Knowing I loved fall, she put together an adorable box full of things to welcome my favorite time of the year.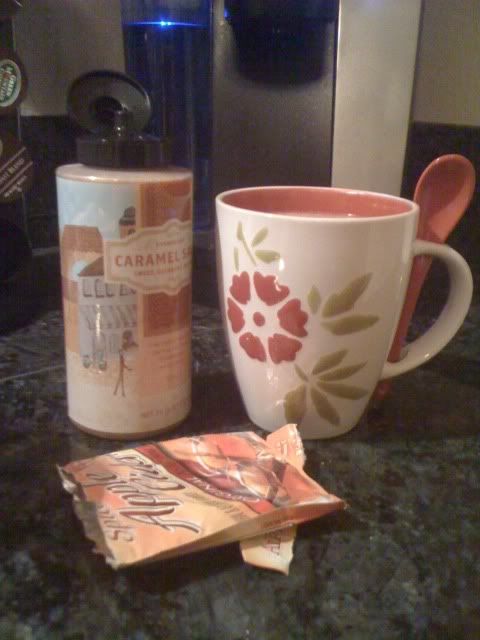 The box included spiced cider packets, a bottle of Starbucks Caramel Sauce, a cute cup from Pier 1 with it's own spoon and a bunch of other cute goodies packed in to a recipe card box. It was fun to unpack today and enjoy my first caramel apple cider of the season.
Thanks Mom :) I love you!
I hope everyone is enjoying the start of the new season.