I've kept my self busy, busy, busy, over the last couple of weeks. Work and home improvements have occupied most of my time. I needed something to quiet the mind after the loss of my best friend's 4 month old daughter. Busy work has done just that.
My mind has always moved much too quickly to get just one thing completed at a time. The master bedroom has been stalled for a long time, but I've made up for it in the kitchen and dining room. I used my spare time when my husband was gone for a week to refinish the kitchen cabinets. We are just mere few hours of work before the whole space will be completed and I'm so excited to share the final product here.
I've also began to crochet again. I was taught by my grandmother as a child, and my mother-in-law renewed my love for it over our Thanksgiving trip last year. I've been keeping my hands busy by making baby blankets. So many friends and coworkers have buns in the oven. No better gift that something made by hand, straight from the heart.
Today I'll be attending a women's conference at my church with ladies from my family and a close friend. I'm meeting my friend early just to present her with a very special gift for the baby she's expecting in March.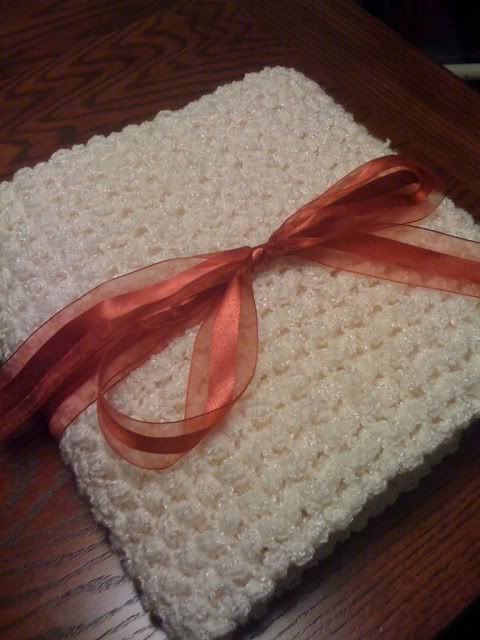 My first blanket finished! It's beautiful and soft. I found out while in the middle of it, this is the very color she ordered the new baby bedding in. I'm so excited it's going to match!
I hope everyone has a fabulous weekend!