A couple weeks ago, when we had our anatomy scan, we invited my husband's dad and his wife up to join us for the appointment. They made a mini vacation out of it, and I was lucky enough to have an extra long weekend and made a staycation out of it!
Two full days chock full of tourism. We love being tourists at home and taking full advantage of places people travel to see. The little water front towns, the shops, the food and the ocean. So it was fun for us to take family along for what we like to do as often as we can.
The Skagit Valley Tulip Festival takes place in my home town every year during the month of April. We hit the festival on it's very last day this year. I haven't been since I was a kid and it was so fun to walk through the fields of flowers.
Row upon row, field after field. It was a beautiful sunny day with happy clouds filling the sky. Because of the crazy cool and wet weather we're having this spring, the tulips were late. There were still many that hadn't even made their break out of the soil. It's so rare. And though there were a few fields that had been topped, there were still plenty of flowers to see.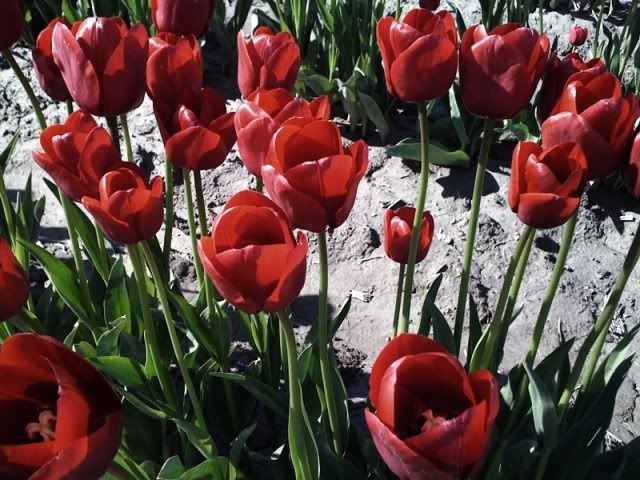 Tulips don't smell good. In fact, most of them don't smell like anything at all. So strange for a flower.
It was so nice to be "home". To walk through the fields and remember what it was like to be a child growing up there. Before the town grew to be a city. Before I grew up to be an adult. Before I became jaded.
Jaded, that makes me chuckle to myself.
Overall, it was just a really beautiful day.