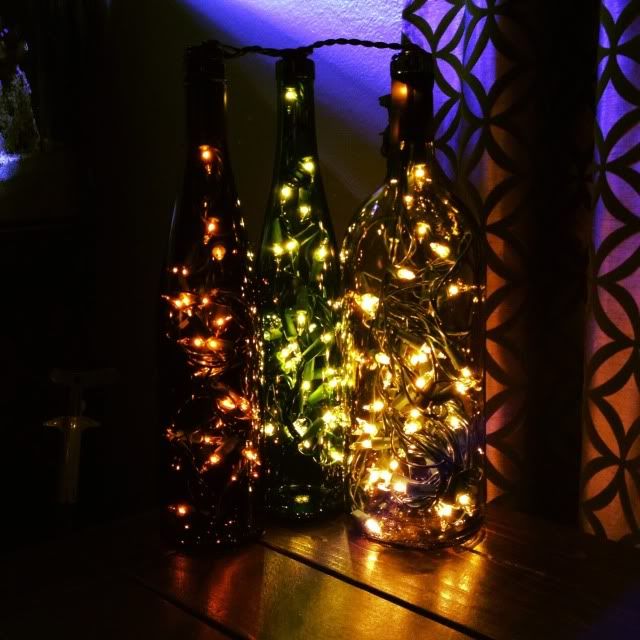 I was never much of a wine drinker before. But now, quite often. Often enough to have a few empty bottles lying around. I've come across the idea on
Pinterest
in the past and thought it might be fun to try.
Yesterday I took down our Christmas tree. I packed up everything and had it all ready to be stored away when I realized I hadn't packed two strings of lights. Instead of opening the boxes back up and packing them away, I started furiously stripping labels from wine bottles.
I fed the lights through the top of the bottle and doctored up the back. There are other ways of doing it for a cleaner look. Battery powered lights in the bottles, drilling holes or cutting the bottoms out, etc. I took the lazy crafter's way, and I'm still happy with it.