I'm so very excited to announce to my friends here that my husband and I are expecting our first baby September 23rd, 2011!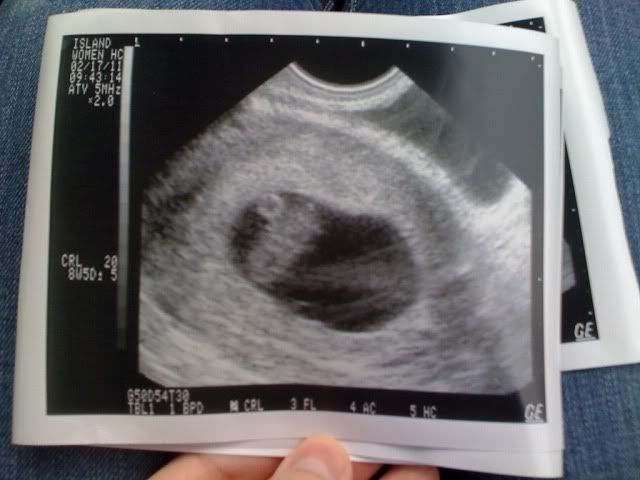 One thing I've kept to myself throughout blogging has been my struggle with getting pregnant. The bug to start a family hit us in 2009. After months of deliberation, we threw caution to the wind that September and have been waiting ever since. It's been an up and down roller coaster of emotions as we've watched so many friends and family members bring new little ones in to the world. I just simply couldn't understand why it wasn't happening for us.
In November of 2010 I decided I needed a mental health break. We chose to ensure we had an expected outcome at the end of the month to avoid all disappointment. And would you imagine, just three months later my husband just had this "feeling". His feeling was right. I was pregnant!
During the time of my mental health break, my dear blog friend
Kate
announced she was expecting her 2nd! I was so happy for her! Then, within a week of finding out I was pregnant myself, blog friend
Leah
announced she was expecting her 2nd as well! The best part is? Leah is due just two weeks ahead of me! Super exciting!
I'm looking forward to sharing our progress here as the pregnancy continues. We are so happy and blessed! Hoping for a happy and healthy 9 months!