This project is quick and easy. I think they have a really pretty vintage feel to them.
To create the chalkboards I used the following products:
Silver trays
Painters tape
Primer
Chalkboard paint
Sandpaper
Superglue
Small metal sawtooth picture frame hangers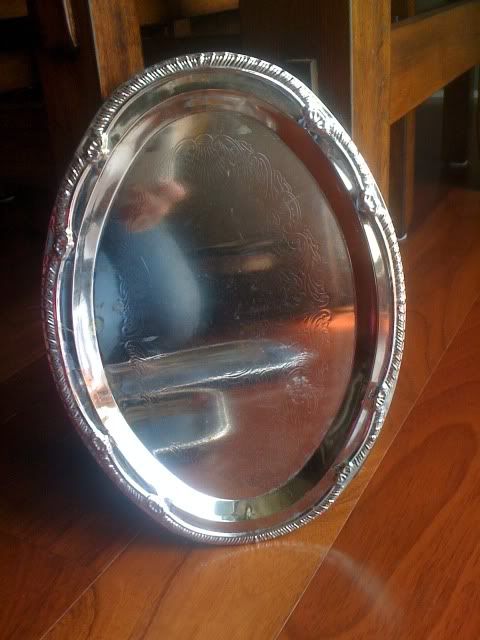 Start by sanding down the center of each tray. You want to ensure the primer sticks, and if your tray has an etched design like mine did, you want to make sure that doesn't show. When you're done sanding, wash and dry.
Next, tape off the edges with painters tape. This is a little tedious, but it does give it a pretty clean edge. Make sure the edges of the tape are pressed down firmly, and if you choose a wide enough tape it should completely cover the edges of the tray so you don't get paint anywhere else.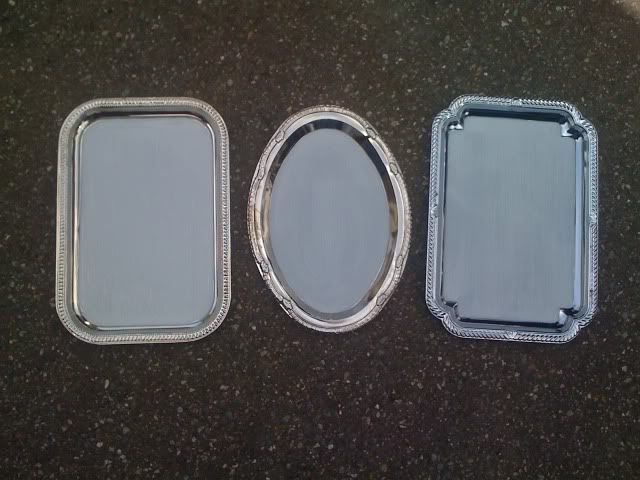 Using a spray primer, spray the center of each tray and allow to dry between coats. I used two coats of primer.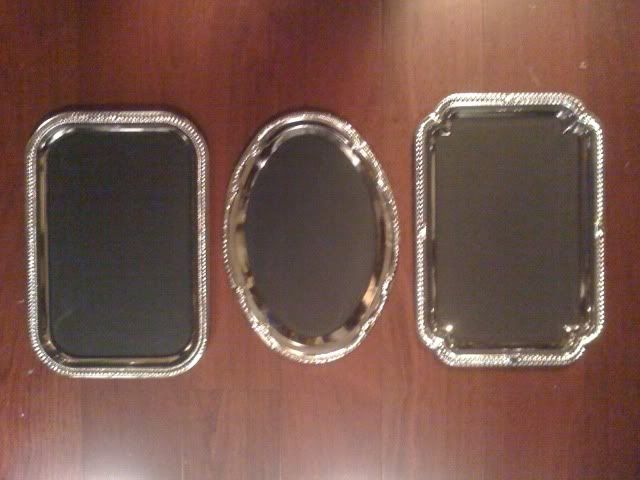 Once the primer is good and dry, spray with chalkboard paint. I think 2 to 3 coats should do it. Allow paint to dry completely before pulling off the tape. I found that my paint had bled just a bit, but scrapes off easily with your nail since it's in an area that hasn't been sanded or primed.
I picked up a package of the metal sawtooth picture frame hangers for about $1. I attached them to the back of the tray with super glue. Allow it to dry for a good amout of time before hanging. The tiny nails included with in the hanging kit (the ones you'd use to attach the hangers to a wooden frame) were the perfect size to hang these on the wall.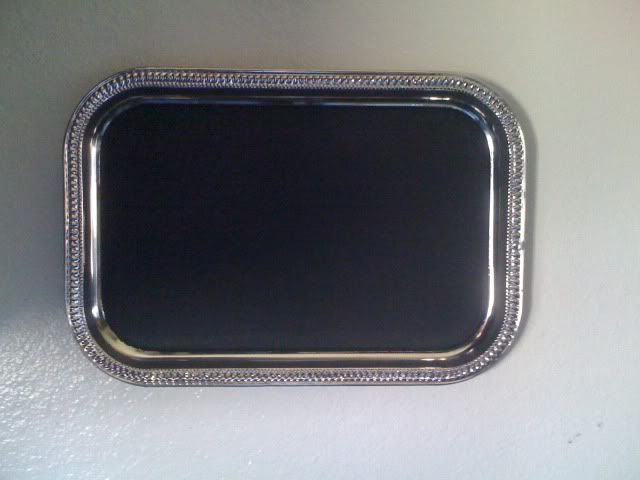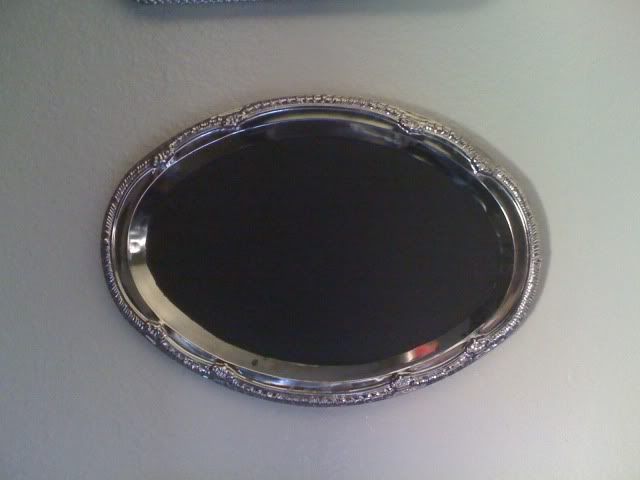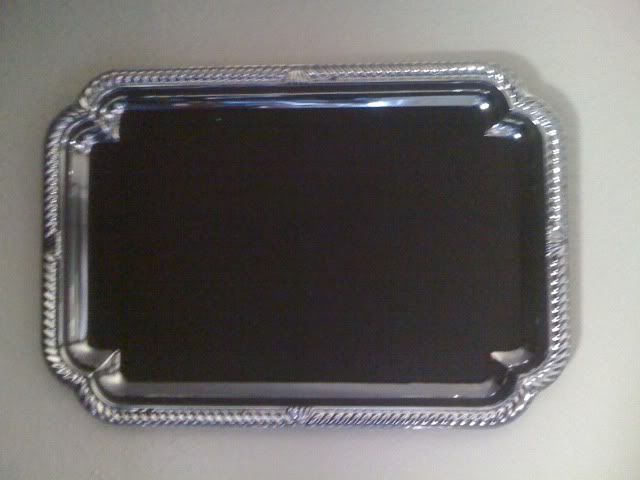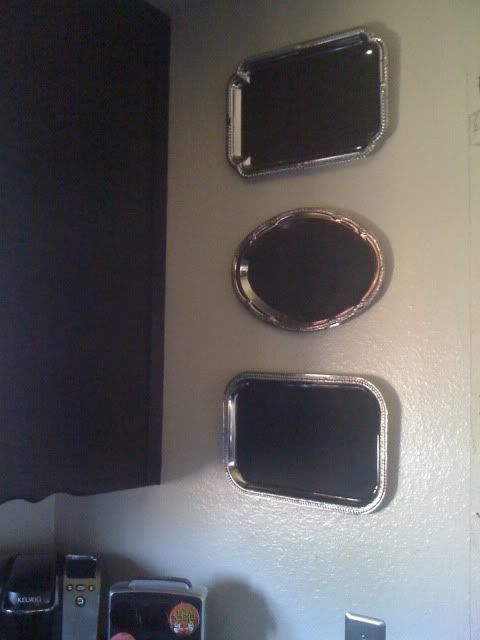 How cute is that!
These would be great hung in the kitchen, dining room or even a bedroom. I think they'd make great house warming gifts or shower gifts. I plan to pick up a few more over my weekend for gifts.
The overall cost of this project was about $15. I still have plenty of primer and chalkboard paint left, so the only cost for future projects will be the trays. And under a dollar each, you can't beat that!