With the craft fair nearing in about a month, I've been hard at work on my projects. The hard thing? I keep coming up with new ideas. What do I do about this? I need some sort of plan written out, don't I? I've never done this before so I'd love input.
This is literally only half the bags of yarn I've collected since September. Mind you, these are half yarn, half completed or almost completed projects. I'm running out of storage space. I need a craft room, stat!
I absolutely love these. Cotton wash cloth sets. I don't think I'll ever buy wash cloths or dishtowels again when I can make such beautiful pieces that are completely functional.
Coffee cozies have been a HUGE hit at work. I've already sold my first cozy, which I was totally excited about, and I have a ton of these to put together still. I even sent a few to Ashley in her gift box last week.
I couldn't find my "demo" cup from Starbucks I'd kept, so I slipped it on my travel mug for the picture. When I went to Portland for sis-in-laws baby shower, my mom and I used our cozies on our Starbucks cups throughout our trip. People stared. I'll take that as a compliment!
This all started with the dream to have a baby blanket making business. If you really just try saying that on a whim, it usually comes out baby making business... Yikes. They're beautiful, plush and soft. My sis-in-law loved hers.
Yellow! So cute! I really hope these find good homes. Should I make a few more blankets? Or would the smaller stuff be a better eye catcher? I'm not sure.
Scarves galore. I found a killer pattern for neck warmers (on the left). Just trying to find the perfect buttons to adorn them. And the ruffled scarf (on the right). Oh my. I also sent one of these to Ashley in her gift box, but her's is way cuter than this one!
I would absolutely love feedback on what works, what doesn't work for these things. I'm new to the world of craft fairs and selling handy work.
Today is a house day. We've got a garage to clean out and organize. Looking forward to a full day of work and a nice relaxing evening to work on my projects. Wish me luck!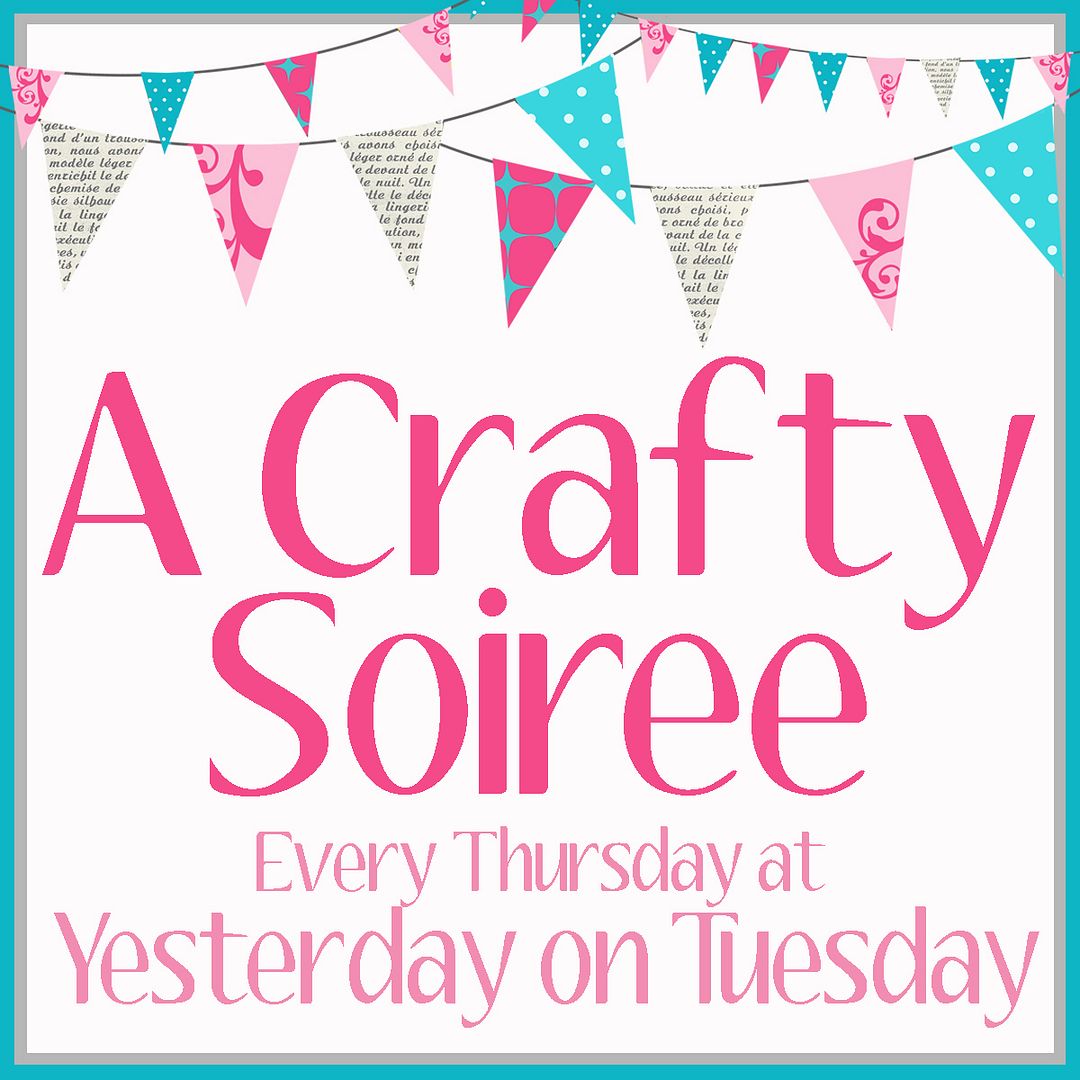 I've also linked up with the lovely Malia!