I don't have any updates on the room. I have been feeling under the weather and haven't made any further progress. I still have three days of vacation to get through the painting. I will most definitely have pictures to update with before I head back to work on Wednesday.
On to something more fun! I was excited to find this is my 100th post! If I'm most impressed with anything, it's that I've stuck with this blog for 100 whole posts. 6 whole months, and I've made some great blog friends along the way.
I think giveaways are fun. Though I haven't been lucky enough to win one yet, it's really sweet that so many of you extend the courtesy. In honor of my 100th post, and that summer is coming in all of it's sunny glory, I'm having a giveaway for my blog friends!
I have a glass addiction. I have at least 15 different kids of glasses in my cupboard. I especially like cute summery glasses perfect for a BBQ or a glass of lemonade while basking in the sun. I found these, loved them and decided I wanted to share them with someone else.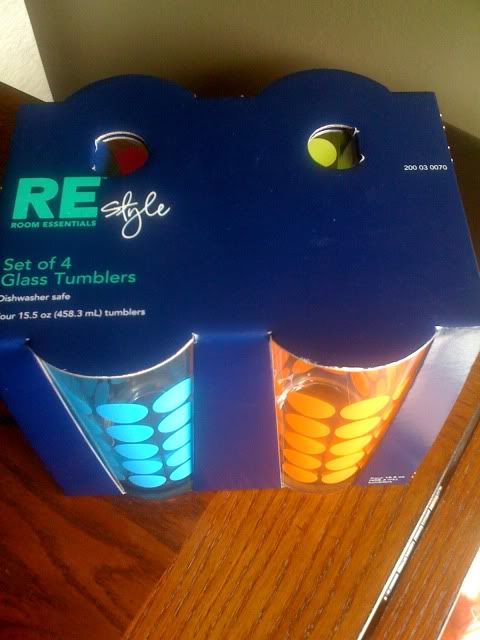 A set of four polkadot tumblers in summer colors!
To enter just leave a comment with your favorite summer drink. That's it! I'll announce the winner on Wednesday morning, so leave those comments!
Good luck to everyone, and thank you again so much for reading. You give me a reason!