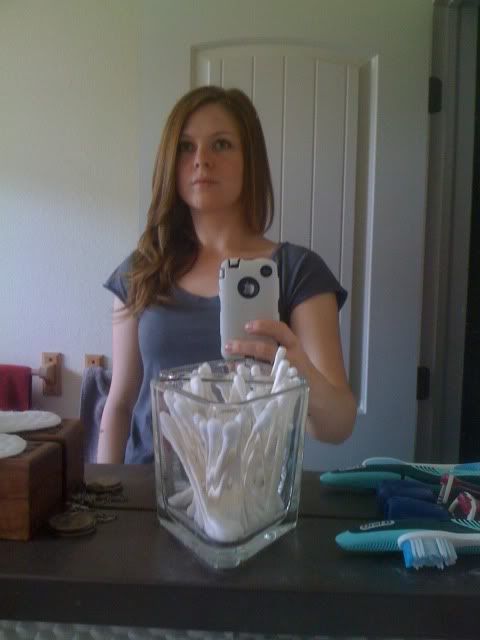 (I went from this)
(To this)
That's what I said when I realized how short my hair was. Like, two inches at the very bottom. Oh my.
There were positives to it. It's now mostly my natural color, with light highlights. It's super healthy and soft. I got rid of the majority of the bleach blonde mess that was my wedding hair (that was colored over WAY too many times).
(Vegas weddings are the best)
I like it, then I'm not so sure about it. Either way, it grows. Right?