I thought it was about time I invested in a new pair of running shoes. I've had my beloved New Balance for well over a year now. Since I've started training for my half, I've noticed on my longer runs that I'm lacking the spring and padding they used to have.
We headed to the Nike outlet last week to take a look around for new running shoes. I wanted once that were compatible with my Nike+ Sensor. After trying on 7 or 8 pairs of shoes, I found my true love.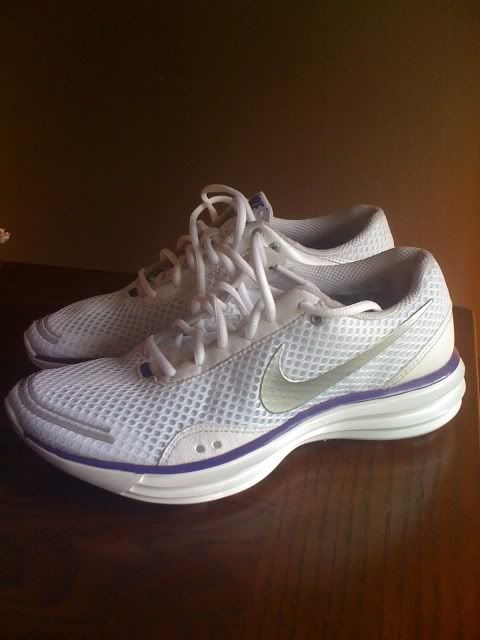 The Nike Lunartrainer. They're blindingly white at this point. I'll have them all broken in by race day and I hope to dirty them up by then. I want to look like I'm actually running in them, you know?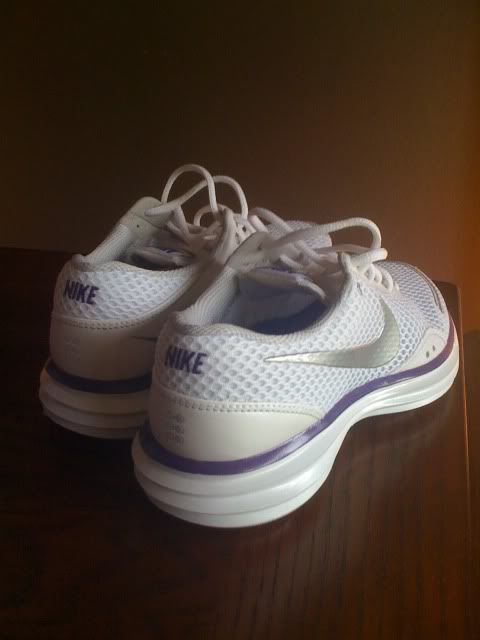 Though they're lower on the ankle than my last pair, they have great support in the heel. The padding is ample with lots of spring. I immediately noticed a difference in my pace the first time I wore them.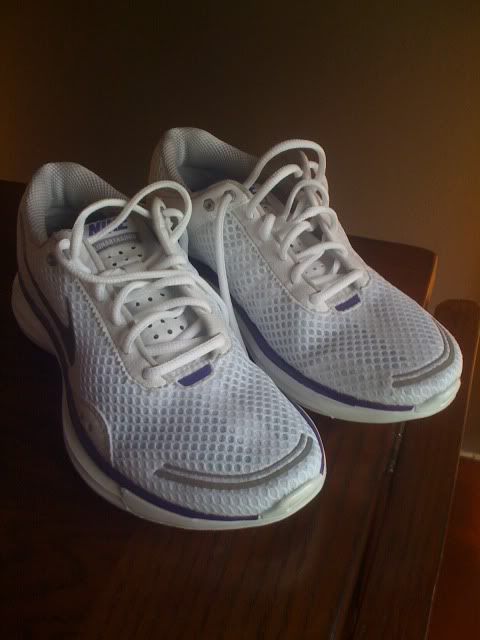 They're ultra light, weighing in at about 8oz each. They have great breathable mesh on top with a snug fit, but still feel like they have a roomy toe box. I felt like they ran pretty true to size.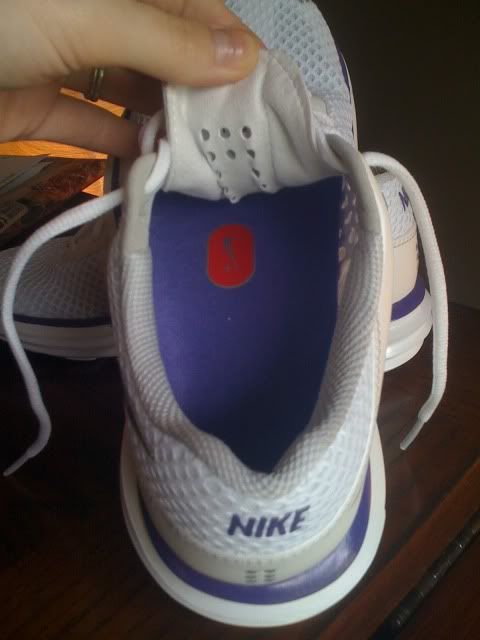 Nike+ Sensor ready.
Fits right under the insole of the left shoe.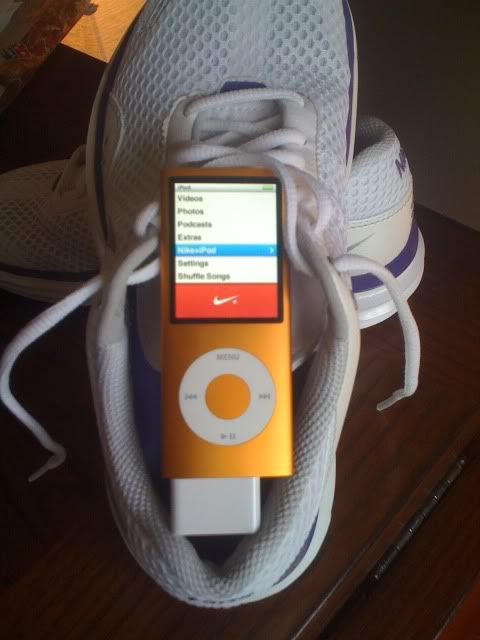 This iPod Nano was the best Christmas present I ever bought my husband! It was actually bought to go in to his patrol car as it has a USB port. I figured it would be nice for him to have his music collection with him. He uses it a little less now that his satellite radio has been put back in (new car). It's a friendly running companion for me though.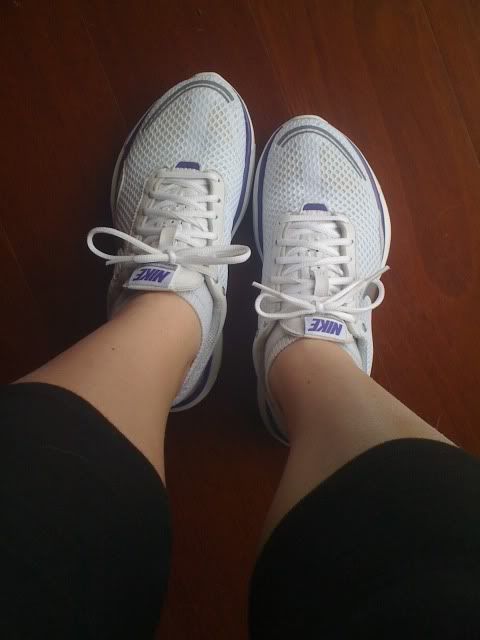 I'm feeling fast already!
I'm in the middle of my third week of training, and here's this weeks schedule:
Sunday: Easy Run - 3 miles
Monday: Off
Tuesday: Long Run - 7 miles
Wednesday: Off
Thursday: Easy Run - 2 miles
Friday: Off
Saturday: Tempo Run - 5 miles
Happy running!