Happy Easter everyone!
I've been hard at work prepping my portion of our decadent Easter feast. This year we'll be attending church with my family and having dinner at my parent's house afterward. I think 2006 was the last year I attended an Easter service at church and I'm really looking forward to being with my family.
I chose to try two new recipes for our dinner as we don't have a traditional Easter dinner in our family. We've put together quite the menu, if I do say so myself!
***
Rosemary Turkey stuffed with Onions & Garlic
*
Herbed Potato Salad
*
Asparagus & Spring Greens Salad with Gorgonzola Vinaigrette
*
Homemade Dinner Rolls
*
Chocolate Chip Cupcakes with Cookie Dough Frosting
*
Raspberry Lemonade Punch
***
I will have lots of new recipes coming this week, including a few of the ones listed here on our menu. Enjoy a sneak peek at what I've gotten prepared ahead of time!
Chocolate Chip Cupcakes with Cookie Dough Frosting - heavenly little white clouds of frosting.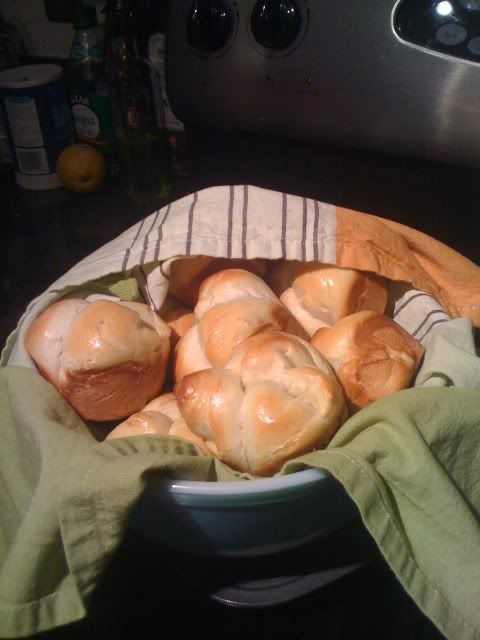 Homemade Dinner Rolls - beautiful golden color.
Enjoy Easter today in whatever you may be doing. Today is another day to be thankful, for all things God has blessed me with throughout my lifetime this far. I'll be loving the time with my family that is close, and thinking of those who are far away. And of course, enjoying delicious food!