This Easter was the first I've spent with my family in 4 years. When I took my job almost 4 years ago, it put a damper on holidays. We work 24 hours a day, 7 days a week, 365 days a year. There's no break for us, and holidays aren't an exception. It's not something that really bothers me, but when there is a holiday I have off, big or small, I'm pretty excited about it!
We went to church with my parents in the morning. We haven't been to church in quite a few months, and we really enjoyed being there. The music and message were wonderful. It so nice to be reminded of what God has done for us. I enjoy reflecting on my blessings and being around others who hold the same beliefs as I do.
The cooking for this meal was really quite fun. Four of us had something to contribute and made for a really great meal. We've never been a family to branch out and try new things until recently. We've always been really traditional with our holiday meals, but over the last few years as our holiday celebrations have become more concentrated we've made a few changes.
The Tulip Festival is in full swing in Mount Vernon, and my mom has splashed the fresh tulips throughout her house. What's more spring than tulips?
Asparagus & Spring Greens Salad with Gorgonzola Vinaigrette
Made by my mom (with my help :).
Rosemary Turkey stuffed with Onions & Garlic
Mady by my dad.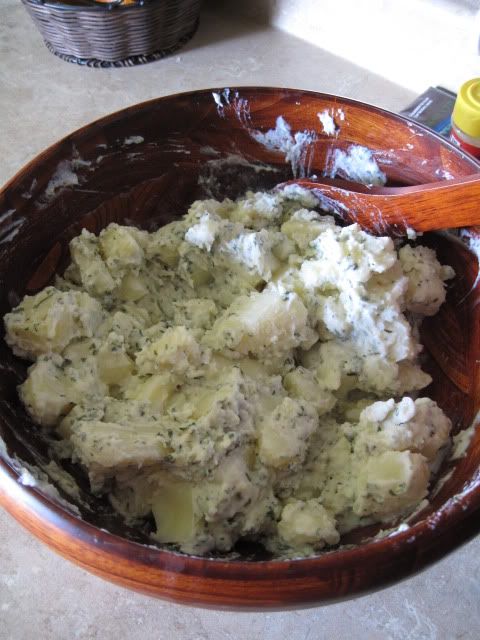 Herbed Potato Salad
Made by my sister.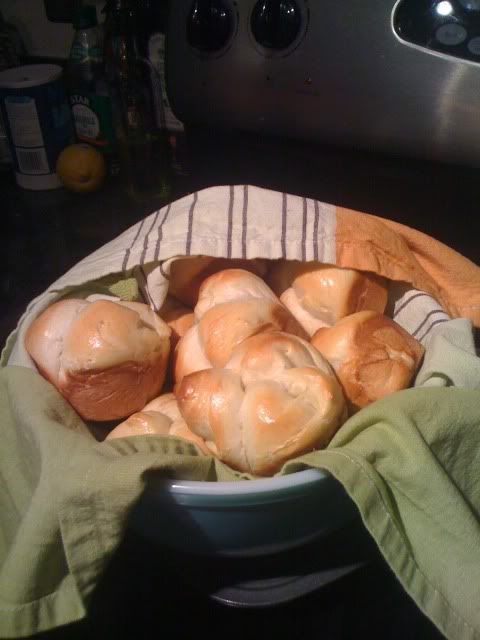 Delicious Dinner Rolls
&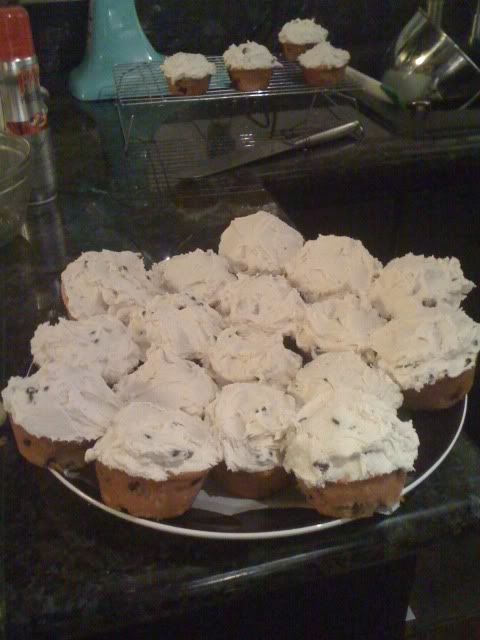 Chocolate Chip Cupcakes with Cookie Dough Frosting
Made by me.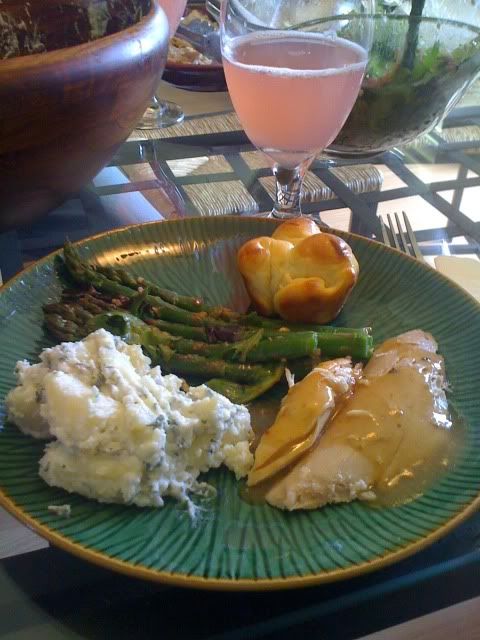 Everything together made for a beautiful plate. This was an incredibly healthy and light meal. The potato salad & asparagus salad were both taken from Cooking Light. Turkey is always a healthy choice, topped with organic turkey gravy. The dinner rolls & raspberry lemonade punch were the splurge of the main course.
Pretty purple & cream tulips.
I'll be sharing the recipes for the dinner rolls, cupcakes and asparagus salad. Keep an eye out for those in the coming week! I hope everyone had a wonderful Easter!