On Saturday I ran my first 5k race. And I'll tell you something, I loved it!
I didn't make the time I was hoping for, but I wasn't far off. I really think this is my race. I'm looking forward to more in the future and I really want to improve my pace and time. I've gotten back to that place again where I'm running because it's fun! Everything else, like health & fitness are a great added bonus.
I'm lucky enough to have a friend who is really supportive of my running. She is a fellow runner herself and the course went right by her house on Saturday. She was running the half marathon the next day, so she came down with her family to cheer me on. She took a few pictures of my run as I was heading to the finish line.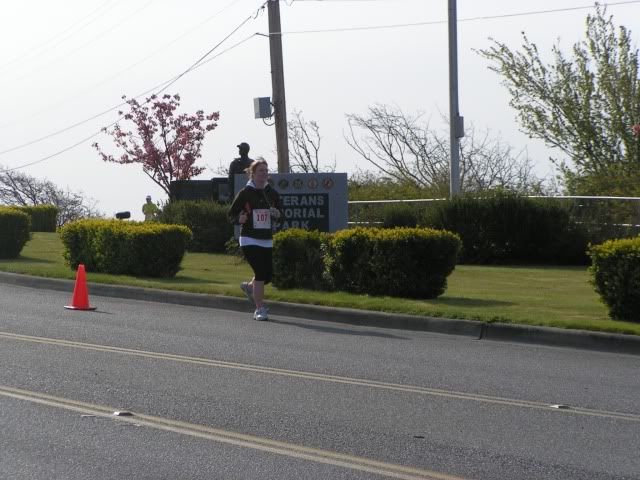 Heading down the last hill, less than a mile away from the finish.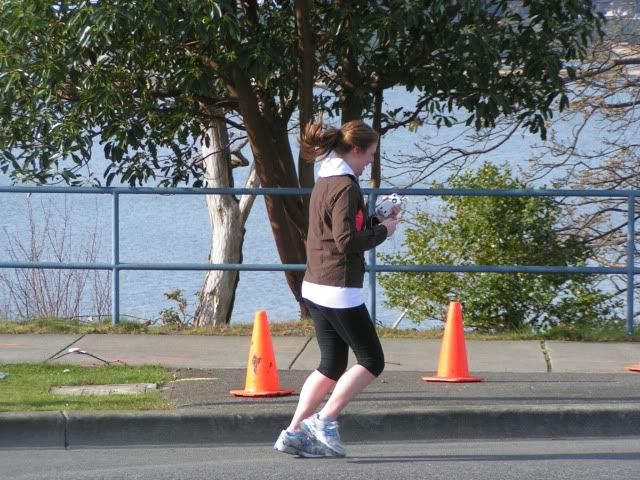 All smiles. Check me out messing with my iPhone. I hit the half way mark on the course and my Pandora radio went out. Aparently I hit a dead spot for reception. Lucky me since I only have two whole songs loaded on to my phone at this point. One just happened to be 'Eye of the Tiger'. Don't ask why I love it, I just do. I was trying to get the song started up for my final stretch.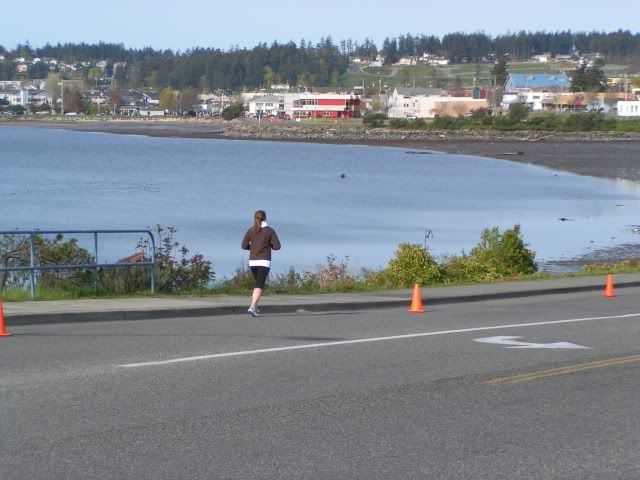 And away I went. Straight above my head and across the bay was the finish line. This was the most exciting part of the whole race. I could see farther than I had to run.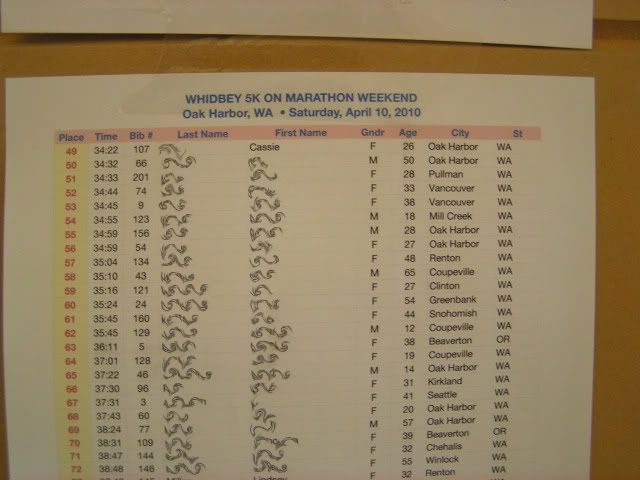 She was even sweet enough to take a picture of my time for me at the expo after the race. I went home and went to bed for work. As a disclaimer, I blurred out names to protect the innocent.
I finished with a time of 34:22. I placed 3rd for age, 30th for gender and 49th/150 overall. I felt really good about where I placed. I'm a week and a half away from the race with my mom and we're so excited! Today I firmed up the plans for a 5k race with my dad on Fathers Day. We're going to be a running family here soon!