These are the ladies that run our life.
Makenzie Summer [yor-kee] - best known by
Kenzie, Pups Maguirk, Guirkins or Guirkies.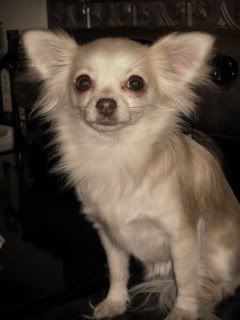 Zoe Belle [chi-wah-wah] - best known by
Zozo, Slowy, Slowiferous & Lick-a-potomus.
They enjoy long walks on the beach, romping in plush
grass, digging in the mulch pit, getting in to the
garbage and hogging the bed. But we love them anyway.